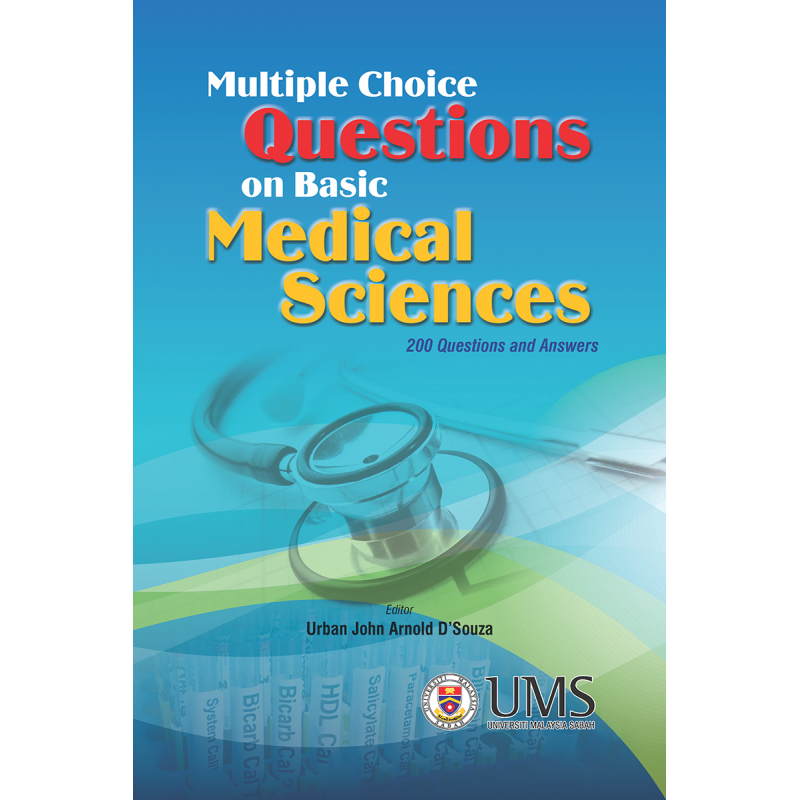 Maximize
Multiple Choice Questions on Basic Medical Sciences
Editor: Urban John Arnold D'Souza
Year Published: 2018
ISBN: 978-967-2166-15-3
Multiple Choice Questions on Basic Medical Sciences could help students to learn and get acquainted with the questions that are generally asked in multiple choice questions (MCQ) examinations in basic medical sciences subjects – anatomy, physiology, biochemistry and pharmacology.
The medical curriculum has moved away from the traditional system to integrated-holistic system over the years. Many medical schools have adopted integration in preclinical and clinical years and students will be evaluated across their subjects as clinical and basic sciences knowledge amalgamates the holistic human body. Integration will allow the student to understand the intricate body systems comprehensively and homeostasis and pathological derangements in the human body. MCQ-form of examinations is the complex type of evaluations where students find them as most tedious forms of evaluation. Unless a student has in-depth knowledge in the content of the subject, seldom they answer the MCQ correctly. Students need to get good exposure and practice while preparing for MCQ examinations.
There are very few reference books available on MCQ, students being in the transition period in preclinical years from fresh high school graduation, basic sciences years of medical education need extra efforts to learn and understand. A form of guide or reference to learn the MCQ evaluation is a dire need for the students.
This short book on MCQ will definitely help medical, nursing and allied health sciences students as basic sciences are the foundation for future clinical years. Student's curiosity to learn medical subjects through multiple choice questions shall enhance their deep learning and reasoning as clinical conditions needs a reference on normal body structure and functions. This book may provide a foundation in the initial years and a guide to build their basic sciences knowledge to higher level.
Height

23 cm

Width

15 cm

Depth

0.8 cm

Weight

0.22 kg

Year

2018